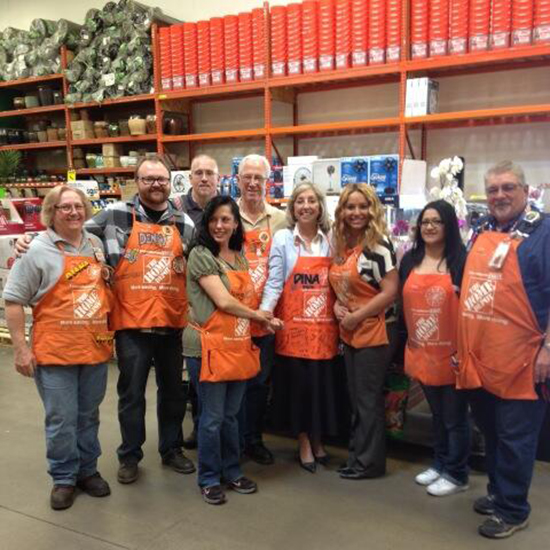 I recognize that the smallest businesses often face some of the biggest challenges, especially when it comes to getting loans, finding government contracts, and providing affordable health care to employees. I am fighting to protect small businesses in Southern Nevada because I know they are the key to our economy's recovery. The following is a list of helpful resources for businesses, as well as a list of local resources for business owners in District One. 
 
The U.S. Department of Labor's Small Business Resource Center offers assistance to small business owners on the following issues: 
 
Description: 401(k) Plans, Retirement, Savings, Health Benefit Plans including COBRA
Telephone: 1-866-444-3272
Description: Americans with Disabilities Act, Affirmative Action, Executive Order 11246, §503 of the Rehabilitation Act, Vietnam Veterans
Telephone: (202) 693-0023
Description: Labor Management and Reporting Disclosure Act, Elections, Financial Safeguards, Trusteeships, Executive Order 13201 [Beck Poster]
Telephone: (202) 693-0123
Description: Contract Work Hours and Safety Standards Act, Copeland "Anti-kickback" Act, Davis-Bacon, Employee Polygraph Protection Act, Fair Labor Standards Act, Family and Medical Leave, Wage Garnishment Law, Service Contract Act, Migrant Seasonal Agricultural Workers, Walsh-Healey Public Contracts Act
Telephone: (202) 693-0067
Description: Grant and Contract Recipients
Telephone: (877) US2-JOBS
Description: Guidance on employer requirements to giving advance notice of plant closings and mass layoffs, and employee rights, and answers to frequently asked questions
Telephone: (202) 693-3519 
Description: Major Laws, Current Rulemaking, Enforcement, Compliance Tools
Telephone: (202) 693-9470
Description: Occupational Safety and Health Act of 1970 and OSHA's cooperative programs
Telephone: (202) 693-2213 
In Nevada: Henderson Office
1301 N. Green Valley Parkway, Suite 200
Henderson, NV 89074
PH: (702) 486-9020
Fax: (702) 990-0358
In Nevada: Reno Office
4600 Kietzke Lane, Suite F-153
Reno, NV 89502
PH: (775) 824-4600
Fax: (775) 688-1378
The Small Business Administration offers local assistance on counseling, mentoring, and training, along with information about how to start a business and apply for certain low interest government-backed loans.  
 
Nevada District Office
300 South 4th Street Suite 400 
Las Vegas, NV 89101 
Phone: 702-388-6611 
Fax: 702-388-6469 
8:00 AM to 4:30 PM
Additional Resources: