October 25, 2013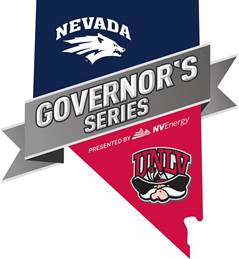 RENO, Nev. – Representatives Dina Titus (NV-1), Professor Emerita at UNLV, and Mark Amodei (NV-2), a University of Nevada alumnus, today announced a friendly wager on Saturday's football game between the Runnin' Rebels and the Wolf Pack in Reno. In honor of "Make A Difference Day," they will perform a community service project with the losing member sporting the opposing team's sweatshirt and supplying the victor with an appropriate colored Fremont Cannon replica. 
"The annual football game between UNLV and UNR is a time honored tradition that reflects the best of Nevada's sports rivalries," said Titus. "I look forward to watching our two outstanding Nevada universities square off on the football field this Saturday afternoon and celebrating the long-anticipated return of Fremont Cannon to Las Vegas. Go Rebels!"
"What better way to celebrate Nevada Day weekend than with the Wolf Pack versus the Runnin' Rebels on homecoming?" said Amodei. "We're always happy to host our southern neighbors, especially after they've been so good to us the past eight seasons. Here's to making it nine in a row and keeping the Fremont Cannon in its rightful home, Reno. Go Pack!"  
For more than 20 years, USA WEEKEND Magazine and Points of Light have joined together to sponsor Make A Difference Day, the largest national day of community service. Millions of volunteers from around the world will unite in a common mission to improve the lives of others on Make A Difference Day, Saturday, October 26, 2013. For more information on how you can make a difference, go to:
http://makeadifferenceday.com/about-make-difference-day
.